QPT Game Generator

Type game ideas or key phrases into the text box above and press 'generate' to procedurally create a game outline.

See a funny or interesting outcome? Join The Official "QPT: Generated Prompt Jam" and create a game based on a prompt of your choosing! The jam started on January 10th, and will end in two weeks.

Some examples of user inputs include: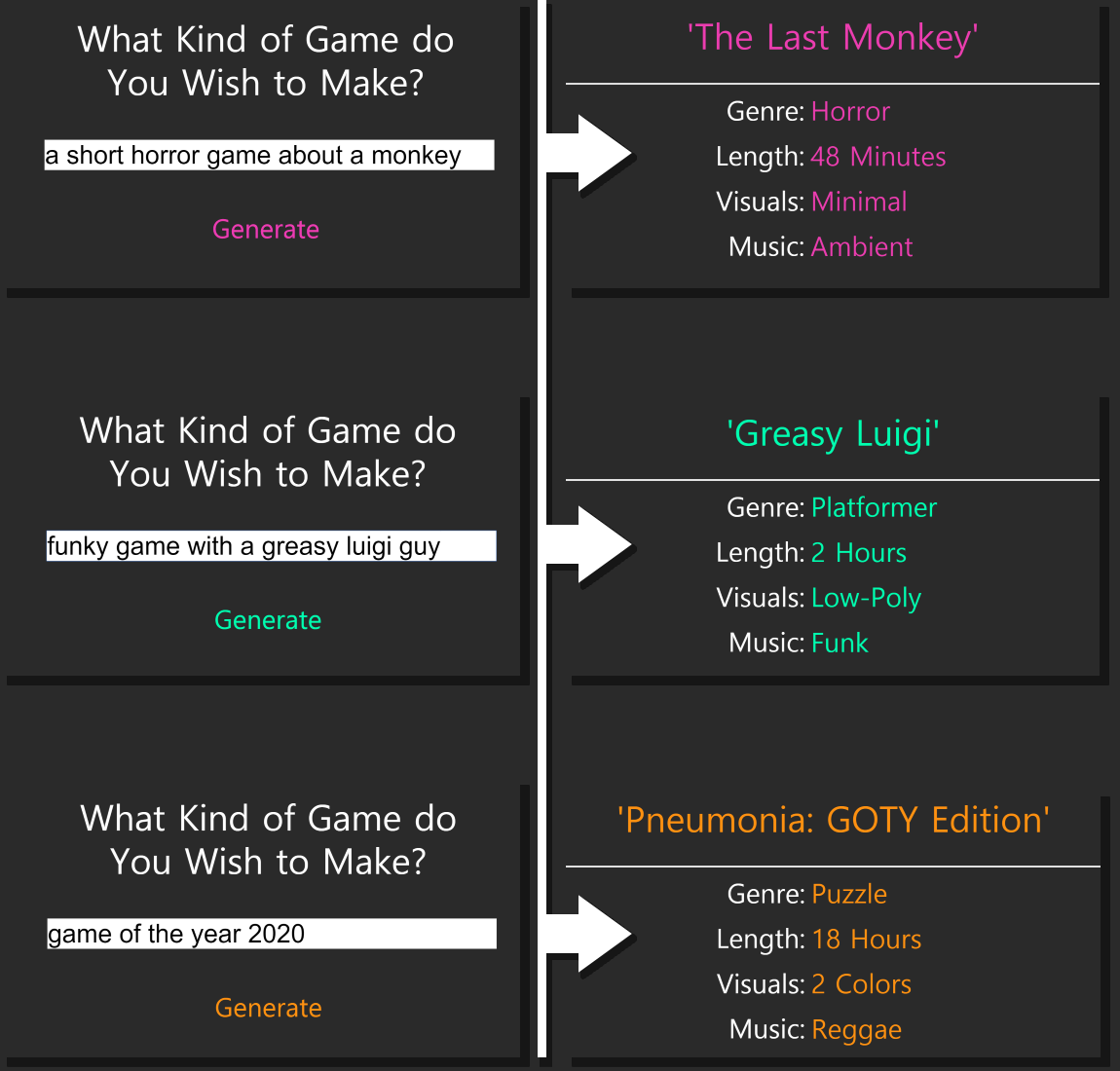 If you do not wish to input any text, pressing the "shuffle" button will result in a randomized output. Still, there are many Easter Eggs hidden within the tool, so try experimenting!

Credit to:
Adjectives: https://www.paperrater.com/page/lists-of-adjectives
Nouns: http://www.desiquintans.com/nounlist
Common Names: https://www.babble.com/ & Social Security
Lists were slightly modified to our liking. If the generator produces outcomes that appear offensive or crude please feel free to let us know.